Equipment Rental
Tool & Equipment Rental - DIY or with Operator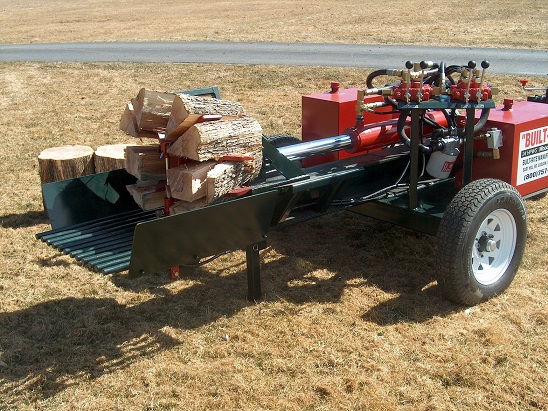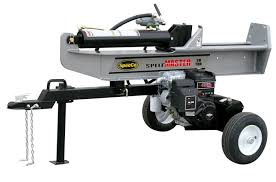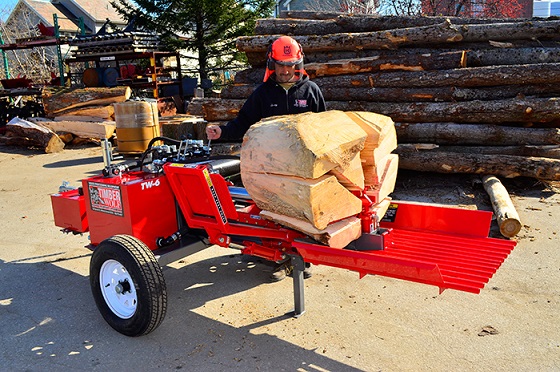 Chipper LLC offers both standard do-it-yourself tool & equipment rental as well as equipment rental with skilled operator. Need a 12 inch or 6 inch brush chipper? We've got it. Don't have a truck or trailer to pull your equipment? We rent trailers, we can deliver and pick up for a small fee or we can even send an operator to deliver and help get the job done fast. We rent commercial wood splitters, brush chippers, skid steers, mini skid steer, with attachments like grapples and auger, dump trailers, stump grinders, down to smaller equipment like aerator, brush cutter, chainsaws, blowers, concrete tools, pressure washers, bed edger, cable layer, portable generators, tiller, two man auger and more.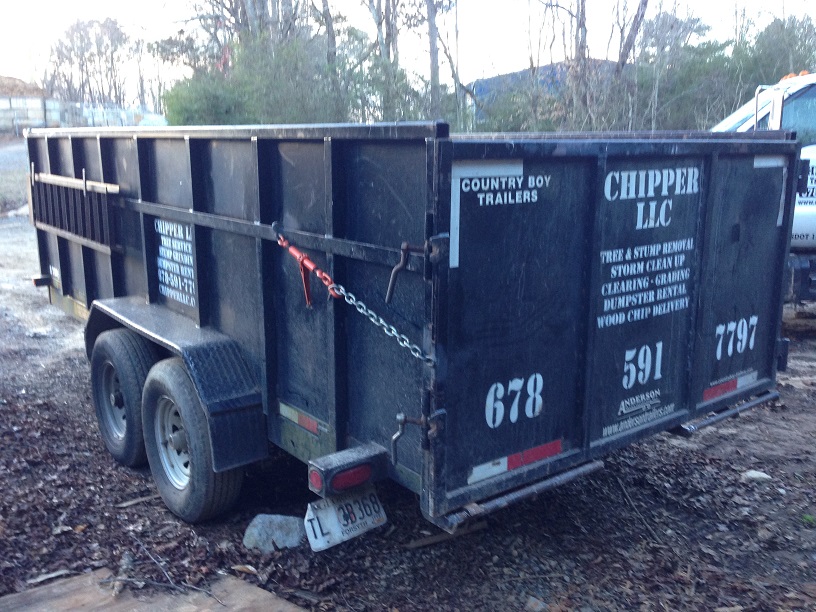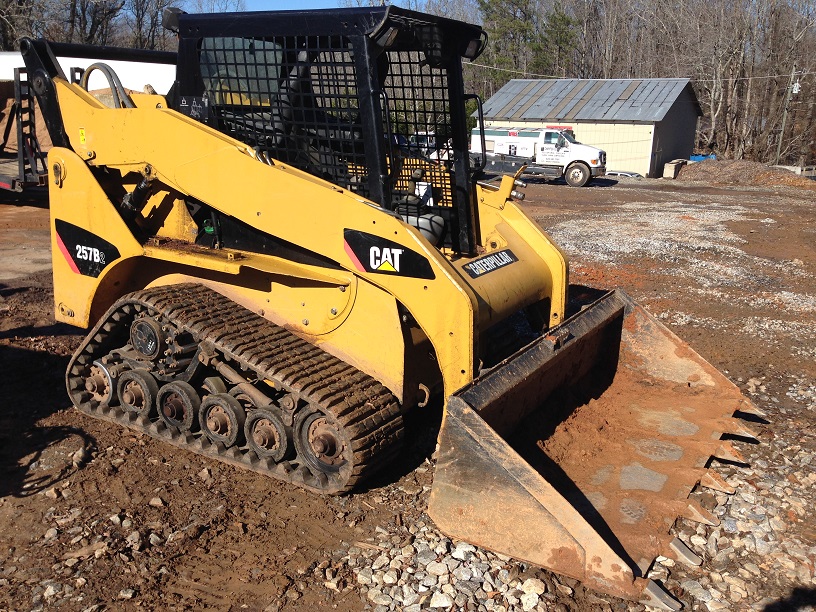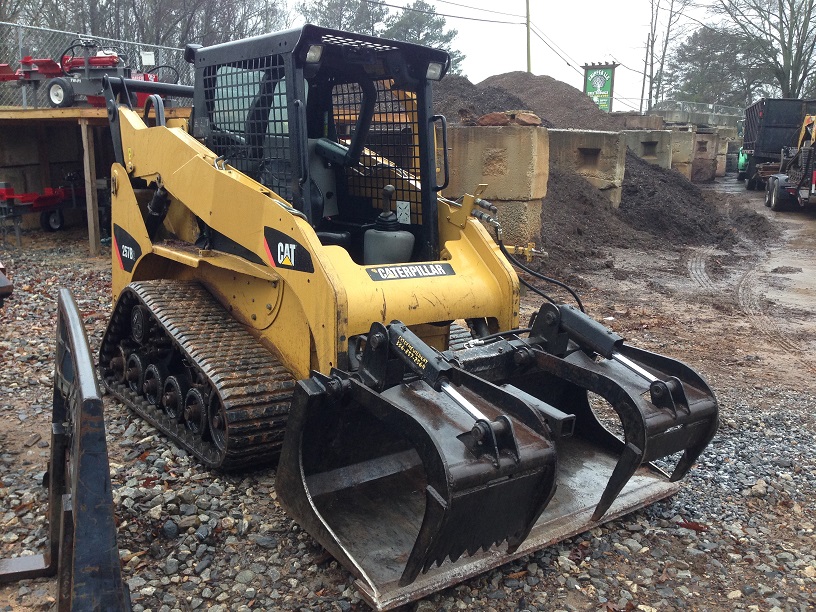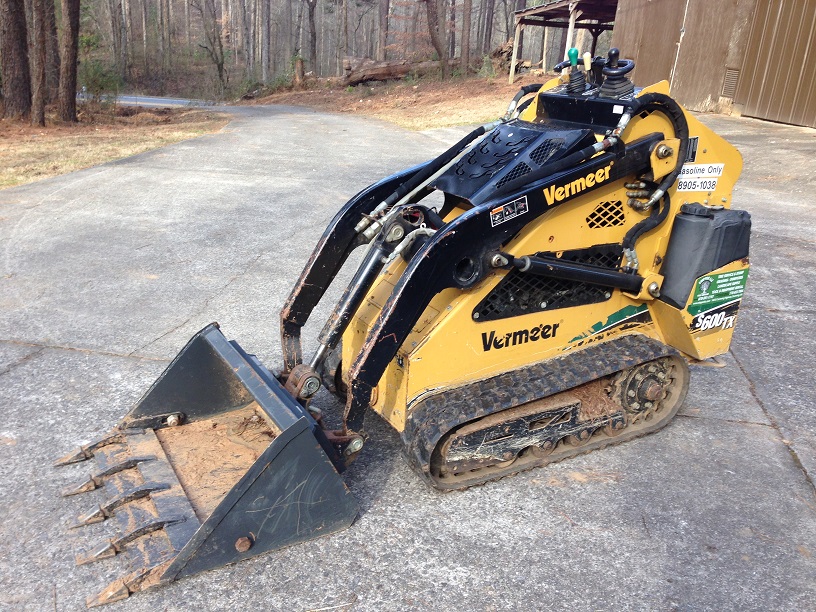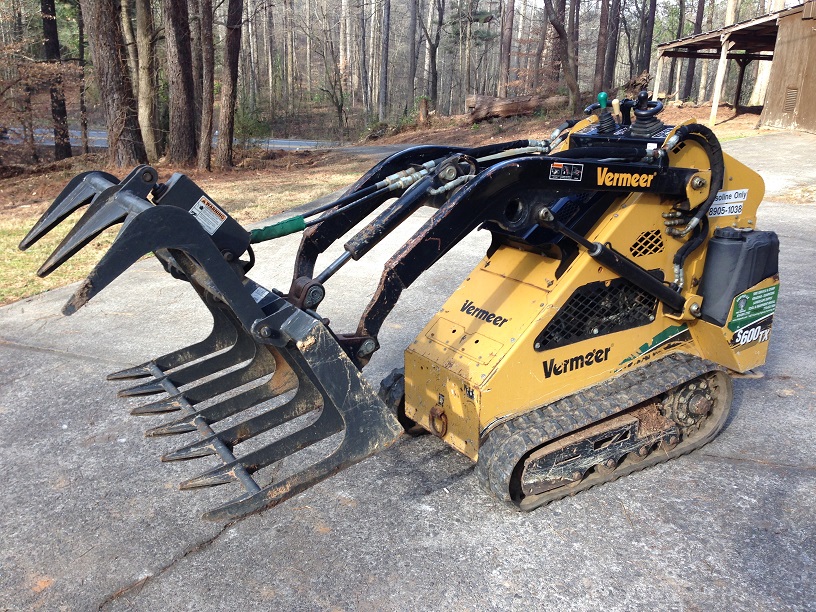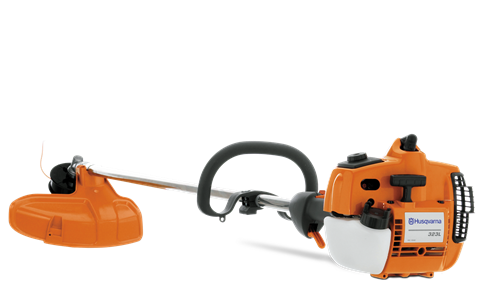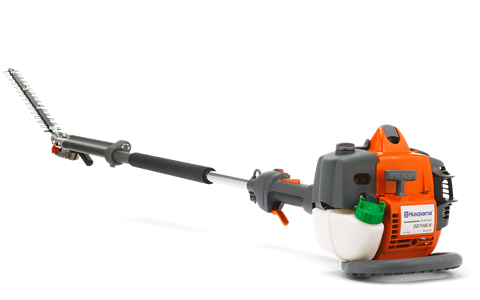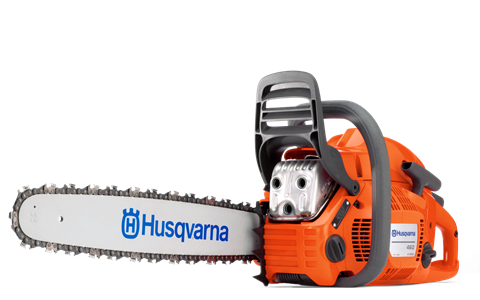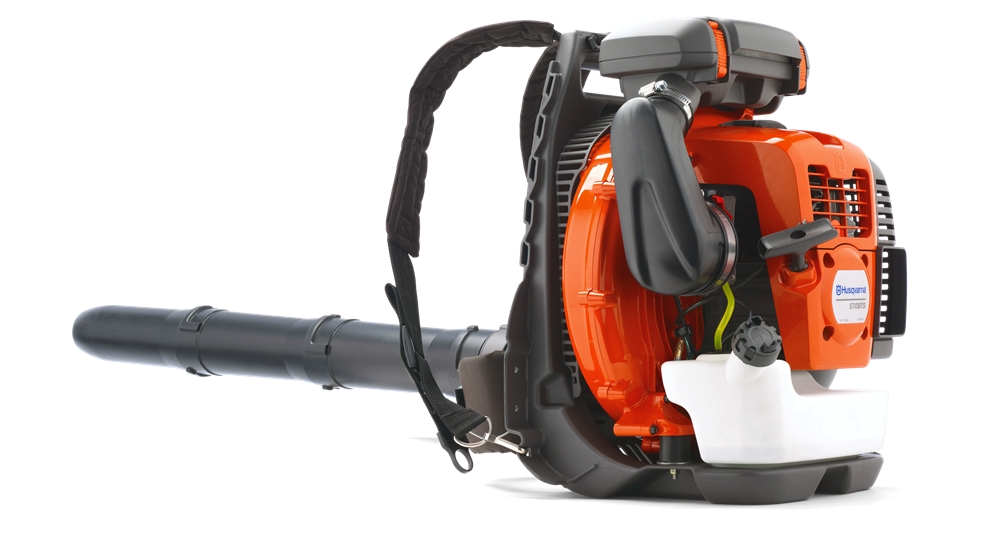 Calculate out the cost of rental and compare. With a conventional rental you pay for the machine, fuel, cost to pick up and return, plus sales tax (7%), plus loss and damage insurance (15%), plus you are liable for damage to equipment and you are working alone. With our operator plus machine rental you can often get a larger commercial grade machine that will operate much faster than a rental machine. We pay the fuel cost, we pick up and deliver, there is no sales tax since you are buying a service- not a product, there is no loss and damage waiver since our skilled operator is supervising all work and best of all you get a skilled and hard working helper. This service is available for all our equipment but is especially useful with brush chippers because we can deliver with a commercial wood chipper that is bigger than ones available for rent to get the job done fast and commercial chip truck to contain the chips. We haul chips away free at the end of the job or we can use the truck to contain them and put them wherever you would like if you wish to keep them. When you get a chipper with operator from us the operator will even have a chain saw if needed to cut branches and a blower to clean up when done at no extra charge.
Available to rent:
Commercial Chip Truck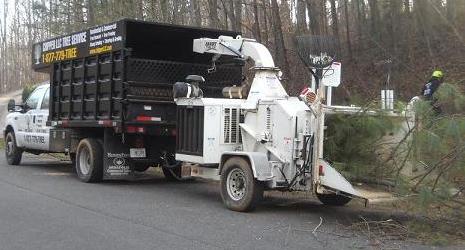 Commercial Chip Truck with 140HP commercial 17" diameter capacity chipper: $200 first hour then $100 per hour thereafter for local service area. Additional operators available at $35 per hour.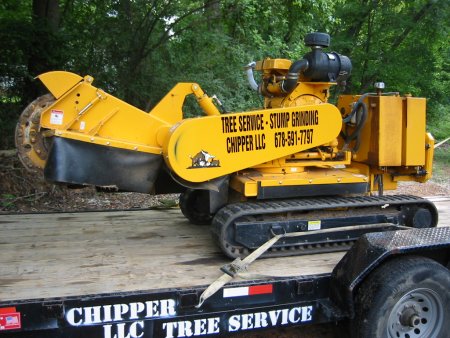 Stump Grinder Rental
– Have a small stump to grind that a larger machine couldn't access? Try our 13HP stump grinder. It's just right for removing a few bush stumps from a flower bed or older rotten stumps. If you have at least 38" wide access and lots of stumps or just want it done fast we can bring our 60HP commercial stump grinder to your job and grind your stump for about the same cost as you would pay to rent. Plus we'll be done in minutes. It's hassle free and affordable. Save the cost of pick up and return, sales tax, fuel cost, and damage waiver. For this service jump to our
Stump Grinding.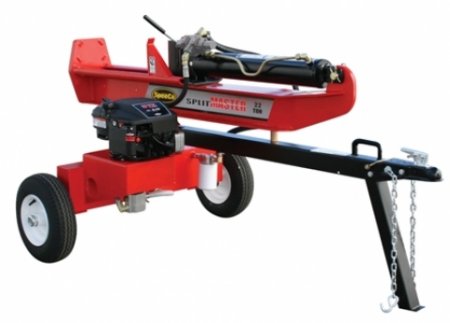 Hydraulic log or wood splitters
– Available for rent stand alone or with operator
Stand alone day rate you pick up and return - $75
With operator and chain saw – Same $75 day rate for splitter – laborer and saw is $35/hr with a 4 hour minimum. Labor rate starts when leave our shop at 14273 Cumming Highway, Cumming GA and ends when we leave your job.