Top-Rated Landscape Supplies Provider Serving Dunwoody GA
Searching For A Quality Landscape Supplies Provider in Dunwoody GA? Contact Chipper LLC Tree Service!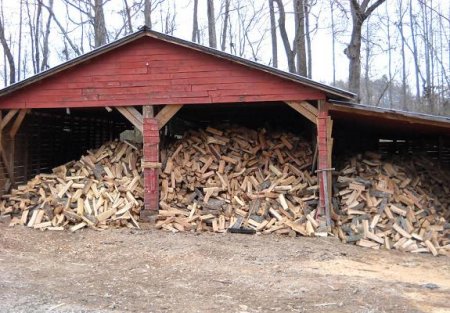 Over the past 10 years we have obtained many customers, and due to our commitment to quality we have been able to retain many repeat customers. Our commitment to reinvest in our company has grown us to have the manpower, tools, equipment to handle both residential and commercial tree service work. We would love the opportunity to become the company you turn to for your tree service needs!
Properly seasoned firewood lights easier, produces more heat, and generates less smoke and creosote than improperly seasoned firewood. Inquire about how long wood has been split when ordering as split time is the primary factor in how well wood is seasoned because it opens the wood grain allowing the wood to dry much more rapidly than when it is simply stacked in logs.
Firewood Prices For Dunwoody GA Customers
Standard Seasoned Oak U-load/U-haul Price
$200 per cord
$100 per 1/2 cord
$70 per 1/3 cord
$65 per 200 pieces
$35 for 100 pieces
$20 for 50 pieces
$10 for 20 pieces
* Add 20% extra for Premium Indoor Dried Oak Firewood
* Add 10% extra for Hickory
Local delivery charge is $50 - Delivery is dumped, not stacked. Add $50 per cord to stack.
Truck load pricing -- U-load/U-haul
Compact or mid-size Truck $70
Full size short bed (6' bed) truck $90
Full size long bed (8' bed) truck $110
Available for pick-up at 14273 Cumming Hwy, Cumming
Mon-Fri: 8am to 5pm and Saturday: 8am to 3pm.
A limited amount of wood is stacked outside fence at this location for after hours pick up. Payment is cash/check in drop box. Call ahead for more info - We deliver firewood to: Alpharetta, Cumming, Canton, Roswell, Crabapple, Milton, Woodstock, Johns Creek, Ball Ground and Suwanee Georgia.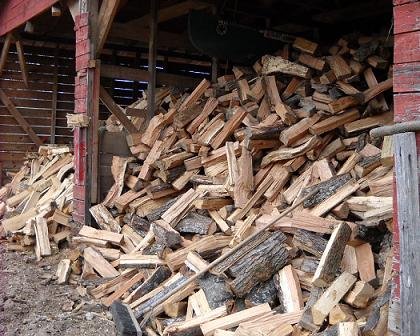 Properly Seasoned Firewood
Other than the difficulty of starting the fire what's the problem with green firewood? All firewood contains water. Freshly cut (green) firewood can be up to 45% water, while well-seasoned firewood generally has a 15-25% moisture content. If you try to burn green firewood, the heat produced by combustion must dry the firewood before it will burn, using up a large percentage of the available energy in the process. This results in less heat delivered to your home, and literally gallons of acidic water in the form of creosote deposited in your chimney.
---
Dumpster Rental Services In Dunwoody GA
We rent roll-off dumpsters from 10 to 20 yards in size. Rent one for home remodeling, junk removal, yard clean up or other clean-up projects. Construction and demolition debris includes wood, cardboard, sheetrock, siding, insulation, shingles, etc. We also accept clean dirt, rock, brick, & concrete. 10-yard containers shall not be filled over 2/3 full and 16-yard containers not over full due to 8-ton truck limitation. We do not accept: Asbestos, Tires, Paint, Batteries, or hazardous waste.
10 Yard Dumpster Rental (4'x6'x12')
$225 for trash or construction debris (C&D)
Huge 4-ton weight allowance*
16 Yard Dumpster Rental (5'x8'x12')
$250 for trash or construction debris (C&D)
Huge 4-ton weight allowance*
20 Yard Dumpster Rental (5.5'x8'x14)
$275 for trash or construction debris (C&D)
Huge 4-ton weight allowance*
$250 for trees/brush only - no weight restriction for vegetation
*4-tons allowance = 8000 pounds. As a point of reference a full size pick-up truck weighs about 5500 pounds. Typical junk and trash dumpsters will always be under this allowance unless you have heavy material like tile, concrete block, brick or shingles. Any amount over 4-ton allowance will be billed at $35/ton.
For customers without credit accounts with us payment is due prior to dumpster pick-up. You can pay with credit card (Master Card, Visa, and Discover) or meet the driver with payment via check or cash.
---
Mulch, Topsoil, and Other Landscape Supplies Offered in Dunwoody GA
At Chipper LLC Tree Service we are proud to offer the Dunwoody GA area quality mulch, topsoil, and various other landscaping supplies at an affordable cost! We do this by using our screening equipment, which makes it easy to sort out topsoil or mulch that you already have!
In top soil and fill dirt screening, it'll remove rocks, roots and large particles leaving only perfect dirt. Many times on construction projects large quantities of dirty topsoil with rocks, roots and grass clumps are scraped off a building site and stockpiled. This can often be a liability. Screening this material can turn a liability into a valuable asset with standard top soil selling for $10.50/yard wholesale and up to $22/yard retail.
---
"Thanks for a job well done! We are really pleased with your company's work!"

Brad Stanley - Johns Creek GA
"A note just to say thank you for such a quick response to my tree problem. Your crew did such a great job, I have already recommended your company to a neighbor looking for tree service. I plan on using your company for any future tree services. Again, thanks and give your crew praise for the outstanding service they provided me.

Victor McLendon -- Johns Creek GA
Chipper LLC Tree Service can help when you need landscape supplies providers serving the Dunwoody GA area! We specialize in affordable pricing, quality service, and can provide you with whatever you need for your upcoming project!
Contact us
ASAP for your FREE estimate!