High-Quality Mulch Provider In Dunwoody GA
Searching For An Expert Mulch Provider in Dunwoody GA? Choose Chipper LLC Tree Service!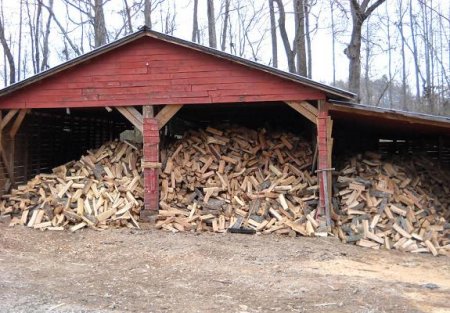 For over 10 years our commitment to quality us helped us to not only obtain, but retain a large number of customers. Our commitment to reinvest in our company has grown us to have the manpower, tools, equipment to handle both residential and commercial tree service work. We would love the opportunity to become the company you turn to for your tree service needs!
What makes our firewood better? We use only oak and hickory firewood. No cherry, poplar, gum or other similar lower grade wood. We also split and store our wood indoors to ensure it is properly seasoned and protected from rain which delays drying and leads to moldy, rotten wood. Our indoor dried firewood will produce more heat and less smoke than firewood that has only recently been split or firewood that has been stored outdoors.
Firewood Prices For Dunwoody GA Customers
Standard Seasoned Oak U-load/U-haul Price
$200 per cord
$100 per 1/2 cord
$70 per 1/3 cord
$65 per 200 pieces
$35 for 100 pieces
$20 for 50 pieces
$10 for 20 pieces
* Add 20% extra for Premium Indoor Dried Oak Firewood
* Add 10% extra for Hickory
Local delivery charge is $50 - Delivery is dumped, not stacked. Add $50 per cord to stack.
Truck load pricing -- U-load/U-haul
Compact or mid-size Truck $70
Full size short bed (6' bed) truck $90
Full size long bed (8' bed) truck $110
Available for pick-up at 14273 Cumming Hwy, Cumming
Mon-Fri: 8am to 5pm and Saturday: 8am to 3pm.
A limited amount of wood is stacked outside fence at this location for after hours pick up. Payment is cash/check in drop box. Call ahead for more info - We deliver firewood to: Alpharetta, Cumming, Canton, Roswell, Crabapple, Milton, Woodstock, Johns Creek, Ball Ground and Suwanee Georgia.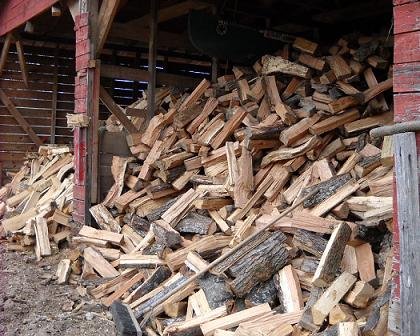 We Provide Only Recycled, Premium Firewood
People are going to hire us or others to remove trees. We simply choose to do what we can to see the trees removed are used most efficiently. For example, straight logs with no knots produce lumber. If I take these to a mill it's one less healthy tree that needs to be cut in a forest. The wood with knots and curves is not suitable for lumber so we use that for firewood. The wood that isn't suitable for firewood is used as mulch and pellet fuel.
---
Dumpster Rental Services Near Dunwoody GA
We rent roll-off dumpsters from 10 to 20 yards in size. Rent one for home remodeling, junk removal, yard clean up or other clean-up projects. Construction and demolition debris includes wood, cardboard, sheetrock, siding, insulation, shingles, etc. We also accept clean dirt, rock, brick, & concrete. 10-yard containers shall not be filled over 2/3 full and 16-yard containers not over full due to 8-ton truck limitation. We do not accept: Asbestos, Tires, Paint, Batteries, or hazardous waste.
10 Yard Dumpster Rental (4'x6'x12')
$225 for trash or construction debris (C&D)
Huge 4-ton weight allowance*
16 Yard Dumpster Rental (5'x8'x12')
$250 for trash or construction debris (C&D)
Huge 4-ton weight allowance*
20 Yard Dumpster Rental (5.5'x8'x14)
$275 for trash or construction debris (C&D)
Huge 4-ton weight allowance*
$250 for trees/brush only - no weight restriction for vegetation
*4-tons allowance = 8000 pounds. As a point of reference a full size pick-up truck weighs about 5500 pounds. Typical junk and trash dumpsters will always be under this allowance unless you have heavy material like tile, concrete block, brick or shingles. Any amount over 4-ton allowance will be billed at $35/ton.
We will place plywood underneath wheels and rails for $50 extra or if you provide plywood and we will do this at no charge.
---
Mulch, Topsoil, and Other Landscape Supplies Offered in Dunwoody GA
At Chipper LLC Tree Service we are proud to offer the Dunwoody GA area quality mulch, topsoil, and various other landscaping supplies at an affordable cost! We do this by using our screening equipment, which makes it easy to sort out topsoil or mulch that you already have!
In top soil and fill dirt screening, it'll remove rocks, roots and large particles leaving only perfect dirt. Many times on construction projects large quantities of dirty topsoil with rocks, roots and grass clumps are scraped off a building site and stockpiled. This can often be a liability. Screening this material can turn a liability into a valuable asset with standard top soil selling for $10.50/yard wholesale and up to $22/yard retail.
---
"I was really impressed with Jason your estimator who was professional, helpful and accommodating. The men who performed the service were friendly, fast, professional and cleaned up after the work was completed. I will definitely recommend you to others!"

Brenda May -- Alpharetta GA
"Excellent Job, guys polite, on time, cleaned up -- All around good experience."

Dave from Cumming GA
When you need a mulch provider in the Dunwoody GA area, there's only one name to trust - Chipper LLC Tree Service! We specialize in affordable pricing, quality service, and can provide you with whatever you need for your upcoming project!
Contact us
ASAP for your FREE estimate!