Premier Firewood Provider In Decatur GA
Looking For The Premier Firewood Provider in Decatur? Choose Chipper LLC Tree Service!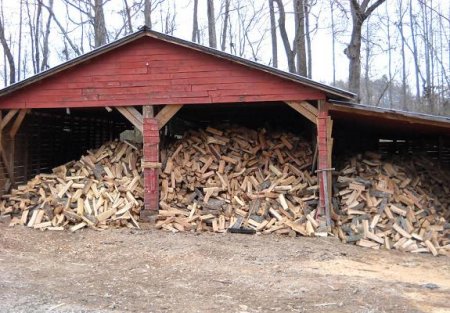 For over 10 years our commitment to quality us helped us to not only obtain, but retain a large number of customers. Our commitment to reinvest in our company has grown us to have the manpower, tools, equipment to handle both residential and commercial tree service work. We would love the opportunity to become the company you turn to for your tree service needs!
Properly seasoned firewood lights easier, produces more heat, and generates less smoke and creosote than improperly seasoned firewood. Inquire about how long wood has been split when ordering as split time is the primary factor in how well wood is seasoned because it opens the wood grain allowing the wood to dry much more rapidly than when it is simply stacked in logs.
Firewood Prices For Decatur Customers
Standard Seasoned Oak U-load/U-haul Price
$200 per cord
$100 per 1/2 cord
$70 per 1/3 cord
$65 per 200 pieces
$35 for 100 pieces
$20 for 50 pieces
$10 for 20 pieces
* Add 20% extra for Premium Indoor Dried Oak Firewood
* Add 10% extra for Hickory
Local delivery charge is $50 - Delivery is dumped, not stacked. Add $50 per cord to stack.
Truck load pricing -- U-load/U-haul
Compact or mid-size Truck $70
Full size short bed (6' bed) truck $90
Full size long bed (8' bed) truck $110
Available for pick-up at 14273 Cumming Hwy, Cumming
Mon-Fri: 8am to 5pm and Saturday: 8am to 3pm.
A limited amount of wood is stacked outside fence at this location for after hours pick up. Payment is cash/check in drop box. Call ahead for more info - We deliver firewood to: Alpharetta, Cumming, Canton, Roswell, Crabapple, Milton, Woodstock, Johns Creek, Ball Ground and Suwanee Georgia.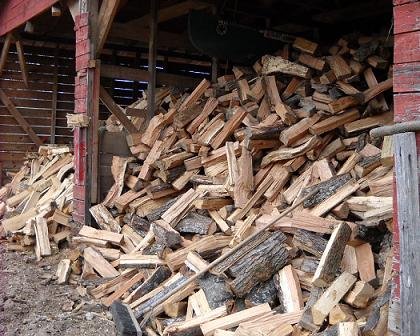 Why Firewood is Good for America
As we discussed above, firewood is a renewable energy source and burning salvage wood (timber, slash etc.) and wood from dead and diseased trees, or storm damaged trees is like fixing a leaking faucet. It's great to see fuel pellet mills starting to pop up to turn more of this salvaged wood into fuel instead of leaving it to rot and burning more gas. Burning this wood instead of importing oil is good for America. While 85% of natural gas is domestically produced, we import about 68% of our oil products used. When you buy wood you support your local economy and when you convert waste wood to heat your home you are recycling. So don't let that dead tree in the back yard rot. Chop it up, light a fire, turn down the thermostat and be a good American!
---
Dumpster Rental Services Near Decatur
We rent roll-off dumpsters from 10 to 20 yards in size. Rent one for home remodeling, junk removal, yard clean up or other clean-up projects. We can typically deliver dumpsters within 12 hours of order placement. Dumpster pickups are typically processed within 24-hours of the request. Please schedule early to ensure prompt delivery. When scheduling delivery please specify the exact location for the dumpster to be delivered and ensure that area is clear of obstructions, when scheduling pick-up please ensure that dumpster is not blocked in by vehicles.
10 Yard Dumpster Rental (4'x6'x12')
$225 for trash or construction debris (C&D)
Huge 4-ton weight allowance*
16 Yard Dumpster Rental (5'x8'x12')
$250 for trash or construction debris (C&D)
Huge 4-ton weight allowance*
20 Yard Dumpster Rental (5.5'x8'x14)
$275 for trash or construction debris (C&D)
Huge 4-ton weight allowance*
$250 for trees/brush only - no weight restriction for vegetation
*4-tons allowance = 8000 pounds. As a point of reference a full size pick-up truck weighs about 5500 pounds. Typical junk and trash dumpsters will always be under this allowance unless you have heavy material like tile, concrete block, brick or shingles. Any amount over 4-ton allowance will be billed at $35/ton.
We will place plywood underneath wheels and rails for $50 extra or if you provide plywood and we will do this at no charge.
---
Mulch, Topsoil, and Other Landscape Supplies Offered in Decatur
At Chipper LLC Tree Service we are proud to offer the Decatur area quality mulch, topsoil, and various other landscaping supplies at an affordable cost! We do this by using our screening equipment, which makes it easy to sort out topsoil or mulch that you already have!
With sand, gravel, wood chips, manure, peat, bark or mulch, a screen can be used to remove oversized or undersized particles. For example, our tree service screens our wood chips from our chippers. We use a small screen to produce bark fines which is used for compost and a larger screen to get out the oversize chunks leaving a nice uniform sized product that can be sold rather than being a liability.
---
"Chris, thank you and your team. I spoke with my mother tonight and she indicated she had never been so impressed. Your guys were courteous and polite and efficient. Again thanks, you will keep getting our referrals."

Jim Pruett -- Roswell GA
"Excellent Job, guys polite, on time, cleaned up -- All around good experience."

Dave from Cumming GA
Chipper LLC Tree Service can help when you need firewood providers serving the Decatur area! We specialize in affordable pricing, quality service, and can provide you with whatever you need for your upcoming project!
Contact us
ASAP for your FREE estimate!